Foresight Factory –
Technology partner
Services
UX
Design
Application Development
A cutting-edge trends platform
Spicerack are the proud technology partner of global consumer trends agency Foresight Factory. The relationship has gone from strength to strength throughout 9 years of working together.
We work closely with Foresight Factory's board and product team to ensure their cutting-edge customer platform stays ahead of the curve.
Best-in-class UI Design
Foresight Factory's clients depend upon top-end UX and design, enabling them to access content and data intuitively. Spicerack designed the platform from the ground up, running user research and UX workshops to ensure a best-in-class user experience.
Working with Foresight Factory, we regularly review and refine the customer journeys and UI design, keeping the platform up-to-date with new features and design patterns.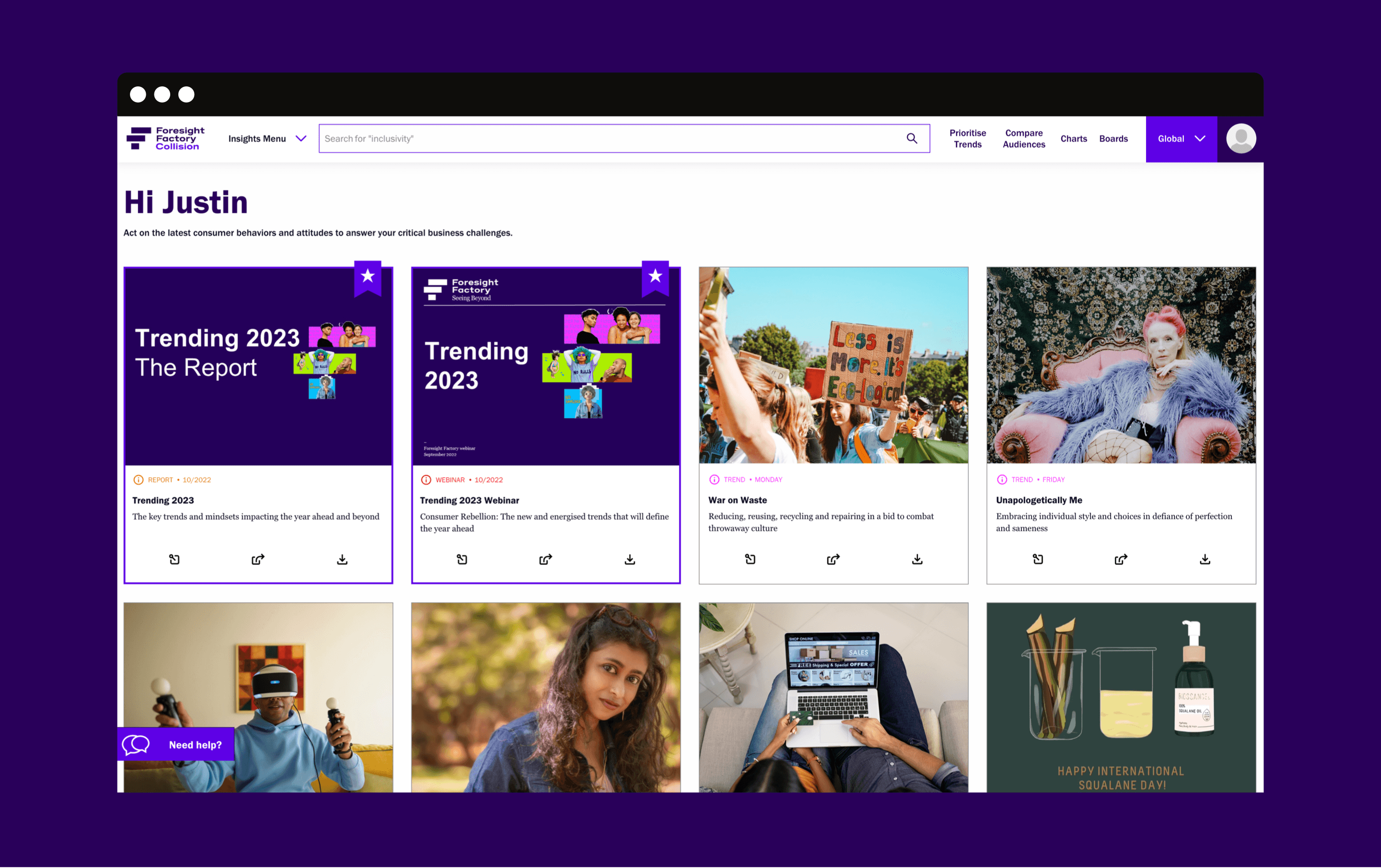 Rock solid technology
We have built out a robust and scalable platform that can handle large volumes of content and data.
Using Elasticsearch and custom personalisation algorithms, we created a fast and accurate search experience with content recommendations aligned with subscribers' profiles.
Behind the scenes, a bespoke content management system has been developed to support the team at Foresight Factory with their daily content creation.
Salesforce integration facilitates two-way syncing of customer information and usage data, enabling the sales and marketing team to carry out a sophisticated CRM programme.
External APIs allow clients to interrogate and consume data and content from the platform within their portals. Single Sign-On integration gives seamless access to enterprise domains.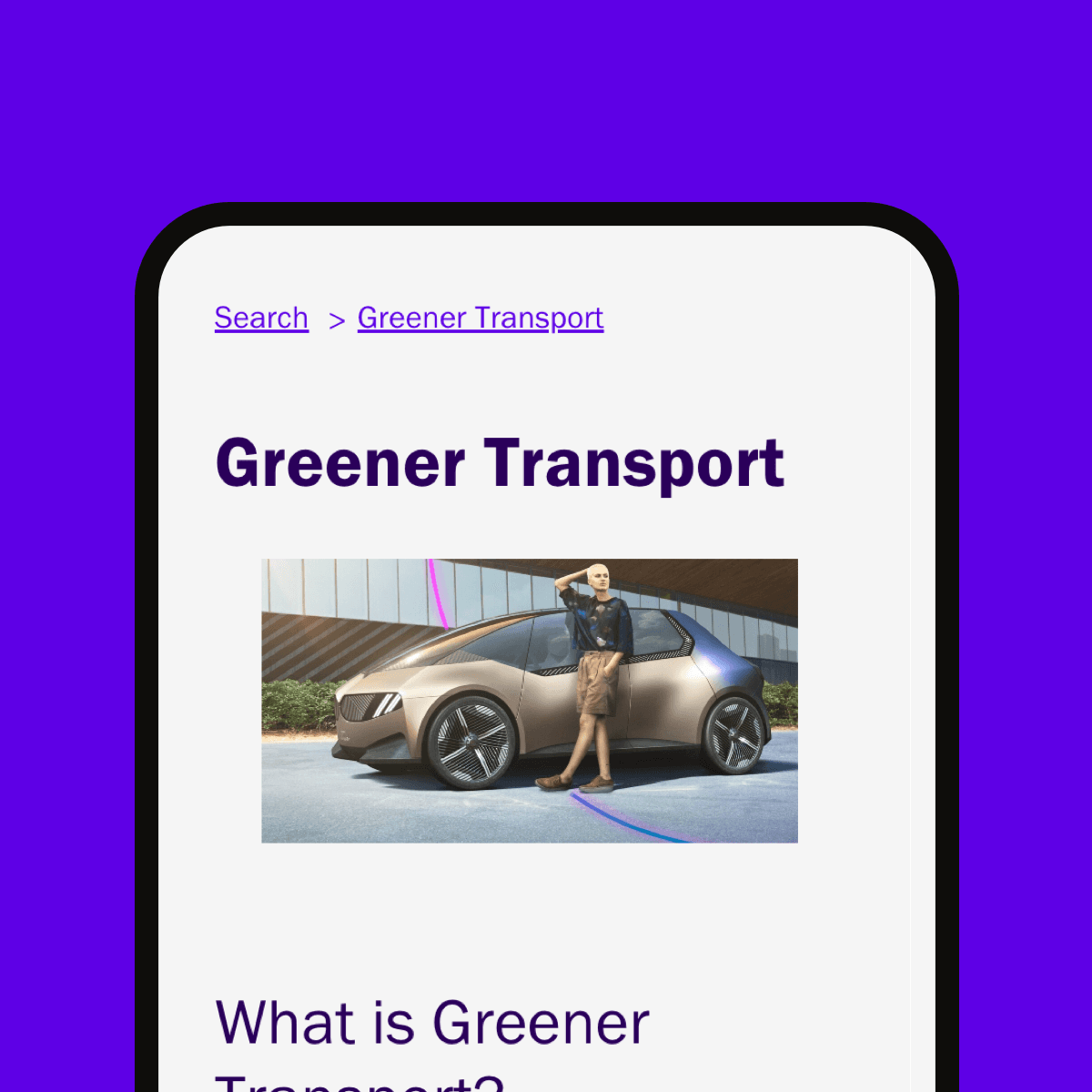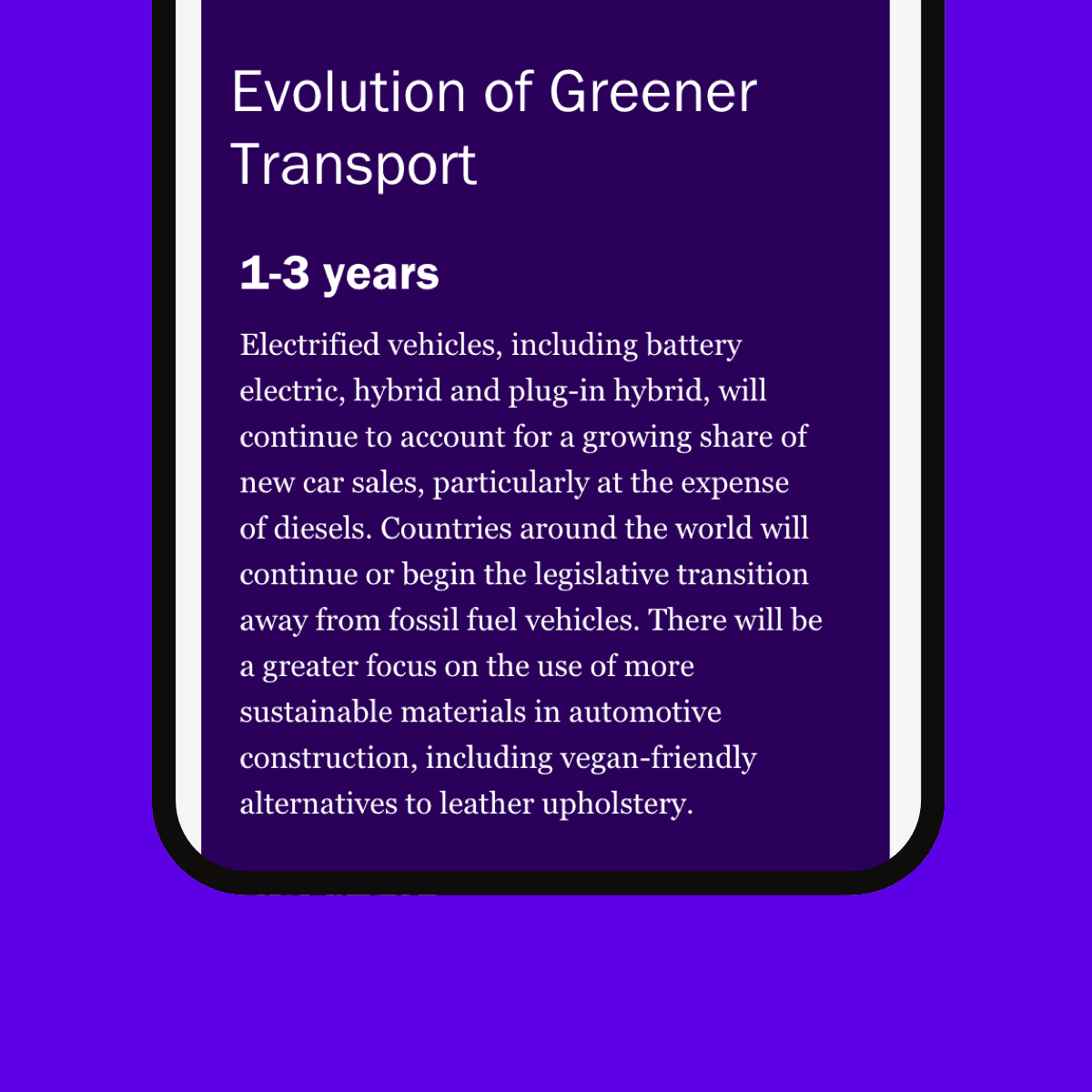 "The team are excellent to work with – they are innovative, collaborative and give time to understanding our customer. I wouldn't hesitate in recommending them as a brilliant development partner."

Bonnie Richardson – Product Development Director